Starting a family-owned business with members requires trust, appreciation, motivation, and an immense amount of support. When you are investing your hard-earned money to build a strong empire, you will definitely need support and encouragement each and every day.
The factors that lead to a successful family business are universal, regardless of the size of the members involved. The line between the personal and professional relationship should be obvious and clear. There should be no blurred lines that stop you from enjoying the gatherings or meetups.
Some people prefer to operate a family-owned business due to the great number of advantages, but some people can't hold on to family politics and consider separation as the safest option.
14 Pro Tips for Running a Family Business
Here are the 14 pro tips for running a family business successfully.
1. Communication is the key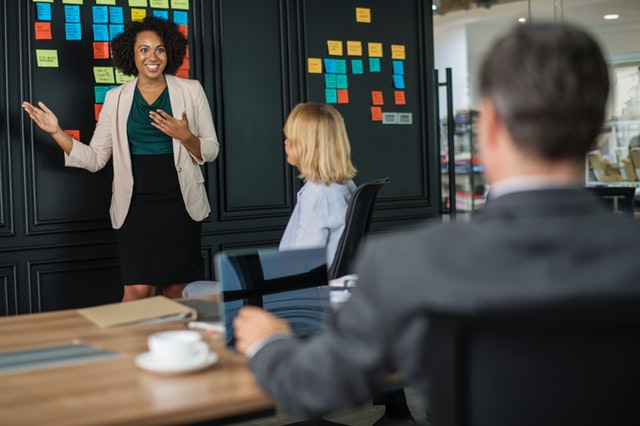 Communication is the first and foremost key to run a family business. Your family members must be bonded together and aware of each and every aspect of the business. Don't assume that everything will be clear with the passage of time automatically; you must have to clearly communicate with each other.
Poor communication creates misunderstandings and causes a downfall in the family business. If things don't get air, problems will aggravate and cause too many difficulties.
Try to communicate with your family members on a regular basis, share new ideas and try to resolve the issues as soon as possible.
2. Plan for the future
In order to steer away from future problems, you must have to develop a future plan. This future plan must include all the details of the present business statistics, structure of a family business, and how or when you will hand over this business to the future generation.
You must have to plan the future according to the resources, time and generations that will lead in the coming years. A financial plan is also an important aspect to think for future generations in which you will set the retirement date, strategy for the training for new management, choosing the main leaders, and arrange for the control of cash flow.
3. Involve children in the family business early
This is a very useful tip that can be applied earlier. You can give the opportunity to the younger members also so that they can learn the business rules and tactics under your teachings. They must get the chance to experience each and every aspect of the business.
You should give them a chance to experience the hardships and problems of business life too. In vacations, your children can join the office as a part-time employee. By this, they will get the better idea of which area is of their interest.
4. Listen to everyone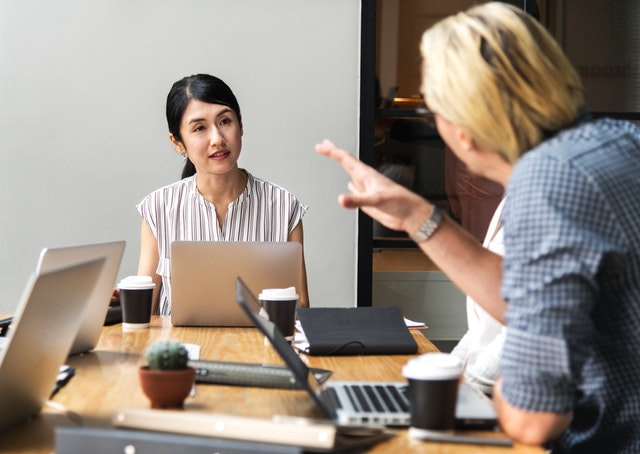 It's not at all necessary that always the elders are right, sometimes the younger generation also has a great solution to the problem. At the same time, older people have much experience to grow the family business than their next generation.
You should have to listen to each and everyone and pay respect to their view. Different perspectives will help you to arrive at the solutions as soon as possible and will benefit you in the future.
5. Decide who will make decisions
One should develop fair and clear decision making to avoid all kinds of disputes among family members. The wise decisions can be made by voting, and the big decisions should be made by you as the owner. In this way, the decisions will be fair and there will be no hard feelings among the members of the family.
It should be decided in the beginning that who will make the critical decisions because a long debate over each small decision will result in the downfall of the Business Empire.
6. Keep family problems away from the business
The small issues grow into bigger conflicts when the family-owned business is emphasizing too much on the family rather than a business. Unfortunately, this imbalance of professional and family dynamics results in the company's downfall.
In order to flourish your business, you should have to create a balance between personal and professional relationships. Small vacations with family must be planned to relax and enjoy with family and not to discuss the work-related issues during the trips.
7. Keep everything formal
The next useful tip for maintaining a family business is making sure that every agreement or contract is formalized in a writing document. Disputes and clashes are bound to happen in a business, no matter how much you love your family members.
The agreements must not be done verbally. It is difficult to get everything formalized as it might appear as a lack of trust. But this is the best way and a simple trick that will save all the involved parties from any kind of mishap.
8. Treat everyone equally and fairly
If you want to achieve tremendous success in the business, this pro tip works like wonders. If you are planning to pass on this business to the upcoming generation, treating each and everyone equally and fairly is probably the best thing you can do.
You should always avoid favoritism among the family members and other employees. Pay scales, appreciations, promotions, timings and criticism must be the same for family members and the other employees.
9. Put each and everything in writing
It is the foremost rule of maintaining and building up a successful family business. You should have to write each and everything from pay rates to rules and responsibilities. When it comes to money, no one has a flexible memory and it causes conflicts among family members.
10. Divide roles and responsibilities equally
When you have multiple family members working in the same firm, it's critical that everyone is aware of the responsibilities. Usually, people create a startup and jump in the business without defining everyone's role. Defining the roles and dividing them to each member in a concise way is the difficult job.
But in a family business dividing the roles and responsibilities from the start is the best thing you can do.
11. Set some boundaries
It is very important to stretch a line to limit the spaces. Mixing business and personal relationship can create room for conflicts and disputes. Home discussions should be limited outside the office to avoid stress and tension.
12. Think with a broader perspective
New fresh and innovative ideas sometimes get trapped in the family web. Family business doesn't mean that you can't communicate with the outside world. You should have to watch things with broader perspectives and seek advice from the people besides family members.
Developing close ties with the staff whether family members or other employees will help in the exceptional growth of the business.
13. Recognize the advantages of family ownership
There is no doubt in this fact that family business provides you with a number of advantages. There is the importance of family business worldwide. In case of any emergency, family's support either financially or emotionally plays a major role. Another advantage is your family members provide you low-cost labor, or lend you some money in case of any downfall, which is very important to survive in a difficult situation.
14. Define your goals
It is very important to keep your family members motivated towards the goals and vision of your business empire. When the family members have a shared set of goals, they will be motivated to strive harder. It also helps in overcoming personal grudges and differences.
You should have to focus on all short and long term goals to build up a great empire for future generations.
Conclusion
Family business requires planning, rules and regulations and discipline to run the business smoothly. Family business suffers pitfalls and consequences but there are some considerable advantages of family business over the jobs and separate businesses. Building these tips can help you roll through the bad times so that you can celebrate success at the end of the day.
Here is the quick recap of the 14 Pro Tips for Running a Family Business successfully:
Communication is the key
Plan for the future
Involve children in the family business early
Listen to everyone
Decide who will make decisions
Keep family problems away from the business
Keep everything formal
Treat everyone equally and fairly
Put each and everything in writing
Divide roles and responsibilities equally
Set some boundaries
Think with a broader perspective
Recognize the advantages of family ownership
Define your goals
What do you say about the 14 Pro Tips for Running a Family Business? Leave your comments below.