If you have the best internet connection and some dollars in your bank account, you can easily get into many ways of making money online.
You can earn a good monthly or weekly package while sitting at home and investing a very little amount. There are many tutorials and guides on YouTube and there are many blogs too to teach you how to make money online. 
Making money online is not a piece of cake, definitely, you should have to work very hard to achieve your desired target income to run your houses, pay your tuition fees or some extra for traveling on vacations too.
In this modern era, the internet has made it very easy and opened up many possibilities for an individual regardless of any background, age, status, and location. People are interacting with each other thousands of miles away and making themselves independent and self-employed to taste the sweetness of their struggle which also brings ultimate success.
There are thousands of different ways to earn money online. You can swap things, selling your manufactured items through websites, online surveys, selling local products with high prices on different websites.
Here are the 40 Amazing Ways to Make Money Online:
1. Start a blog
Nowadays blogging is a new trend that is booming on the internet. You can build a decent audience by creating a blog in the niche you master into.
It doesn't need a lot of experience or a degree. You can start with little ideas, brainstorm them, research about them and you can create an interesting blog.
2. Use affiliate marketing technique
After creating a blog you can create a niche website, and you can figure out about the products and companies you can partnership with. It will facilitate your sales of the related products.
If you can create a blog or content for reputable websites like Amazon, share-a-sale, Clickbank, etc, you can earn a good, hefty amount while sitting at home. These websites tend to offer good commission payouts.
3. Create and sell your software
You can create a successful business if you create software that helps people, whether it's an app to solve problems or any gaming application. A huge number of games and application on apple or google store are the result of small businesses run by individuals.
4. Launch a YouTube channel
Youtube is a very innovative platform for today's generation that made it possible for them earning money online. 
You can see thousands of channels that have uploaded several videos on any topic you can think of. The people with big followings and subscriptions are earning even more than $100. Even now children are making their channels with the support of their parents and earning money online.
5. Narrate audiobooks
If you have a voice made for the radio, or you can do little bit acting go for narrating audiobooks. You can make extra money by recording your voice on various radio channels and sell your services online.
6. Start your Ecommerce website
You own a small business and now you want to extend its sales and grow it to the worldwide extent, go for this option. People are selling their physical items online through their online stores and earning a healthy amount of money.
This is quite the oldest way of earning money online, but it's the easiest solution to your problem. Setting up a virtual shop and selling your manufactured items along with the complete detail and customization option is the incredibly popular way to start your business online.
7. Review websites
Multiple websites are paying everyday people to review websites. A simple review of each website may help you earn up to $10, which is a hassle-free job. You can also review amazon products and earn money through their Amazon affiliate program.
8. E-book
Writing a book and make it publish is a dream of many of us. As the technology game is getting stronger day by day, you can package your skills into a downloadable e-book that will help you make good money online.
You can also upload your e-book and upload on various seller websites, catch the audience and let them experience your imagination.
9. Gigs on Fiverr
Fiverr is the best marketing place for those who are selling small services online.
You can do content writing, social media postings, voiceovers, etc. You can also attach extra gigs to earn extra too. There are various examples of people in our surrounding making a good living from fiverr.
10. Review music for cash
You can earn more than $40 per month by this simple and easy task. If you are a music lover, make it your business by reviewing the artists and music online and see the magic.
11. Online coaching
If you are having teaching experience and you are searching for a job, this is the best opportunity you can avail while sitting at home.
You can start selling your knowledge and deliver your best to your clients to compete in the fast-growing world.
12. Podcasting
Podcasting is the hottest trend nowadays.  As the lives are getting busier, people are looking for more passive substitutes, which are creating great opportunities for the people to make money online.
It just needs a big enough audience and the money is at your doorstep. The podcast market is growing rapidly by creating quality content and it is the easiest opportunity one can avail.
13. Freelance writing
If you are a good content writer and creative too, this job is for you. It is also a fabulous way to get paid while sitting at home without any hassle.
The basic thing is to figure out a niche, connect with the clients, and deliver them an extraordinary content on time. You can't even imagine that the experienced content writers are even paid more than $100 for a simple blog at a time. A great place to find freelance writing work is upwork.com.
14. Do graphic designing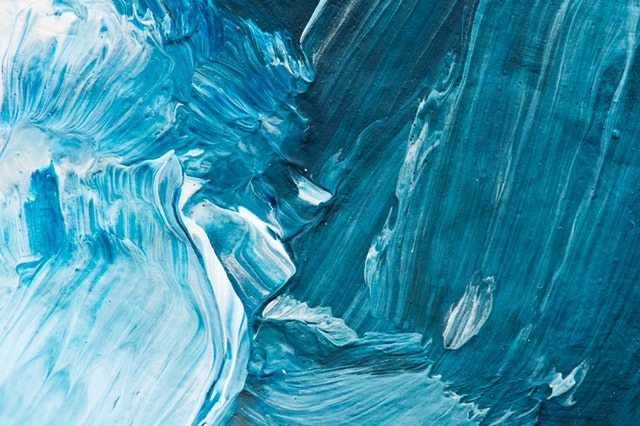 During your research work, you will notice some websites with pathetic graphic designs. If you have a creative mind, you must go for it. Some easy to use tools like adobe illustrator and your little motivation can do wonders.
A unique graphic design can give the website a different look that will attract the audience and consumers.
15. Sell your crafts on Etsy
Etsy is the most famous and recognized online place for showing and selling your creative pieces. You can sell handmade jewelry, phone cases, furniture, envelops, etc. this is the best way to start your online business with very little investment.
16. Become an influencer on Instagram
This is the trendiest business nowadays. You just have to build up a following on your Instagram profile and here you go.
Instagram is also getting too much traffic as many of us are involved in earning by this app, it is getting harder day by day to catch the audience. So make sure you are posting quality content along with catchy photos.
17. Sell your own clicked photos
If you have amazing photography skills and you can uniquely catch nature, you can start this as an online business.
Shuttershock and Istock are providing the best platform for amazing photographers to show their skills and make money online.
18. Start an online customized clothing business
Due to the number of issues like traveling, lack of time and convince issues people prefer to do online shopping, especially clothing. So, with the right marketing tools and tricks, you can create an online clothing business. These clothes can be customized according to customers demand too which will help in growing your business.
19. Answer professional questions on answering websites
It's the easiest way of earning online. It's just the information and experience you need and you can solve the problem of many people across the world.
There are thousands of question asked every day from people looking for professionals like doctor, lawyers, psychologists, vets, etc.
20. Be a tutor and teach multiple languages
If you'd like to travel the world, the first and foremost thing needed is to learn the languages of the respective countries.
You can master multiple languages and teach people via Skype or other applications.
21. Be a ghostwriter
If you enjoy writing, this is the best way to earn online. Multiple websites are looking for quality content in various niches.
Recognize your talent and contact these websites to make money online
22. Transcribe interviews and audios
There are a number of interviews recorded every day. These interviews also get published in newspaper, magazines, and books. If you have an ability to pen it down by listening to the same audios then you can make good money by doing transcriptions.
23. Become an online travel consultant
Be a private travel agent if you love to travel. You have to share the complete details of the tours and places to catch the customers. Online consultancy will help people remain in contact with you 24/7.
24. Be healthy and get paid
If you are healthy and determined enough to be someone's trainer, this is the most excellent choice for earning money online.
You just have to work on yourself hard and you can transfer the healthy vibes by personal training through sharing exercise videos and everyday meal.
25. Sell your teaching plans
There are many plans available in the market, but new teachers always go for the experienced ones. You can earn money online by selling them and help the new teachers in town.
26. Online surveys
Answering the survey question is the best recommendation for making money online. You can join various groups and answer the survey questions to make money online.
27. Sell your tech goods
Multiple sites are offering to buy and sell smartphones. You can upload the picture of your old smartphones with complete details and can easily earn good money.
28. Rent or Sell your belongings
If your cupboards and shelves are busting out with excessive clothing and old books, you can make money by renting and selling books and clothes online. This will help you save some money and you can add some decorative pieces in the clear spaces.
29. Rent a car online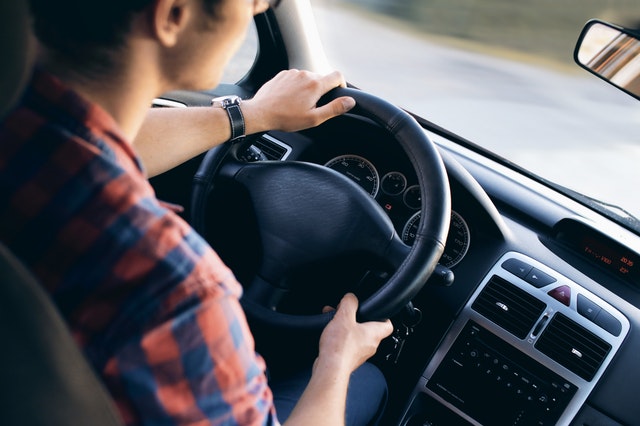 Turo is the best app for this purpose, if you have a car but you barely use it, you can rent it out and easily earn money online.
30. Do data entries for companies
There are lots of companies who want excellent typist for data entries. So if you have quick typing skills you can easily make money by entering data online for these companies.
31. Create DIY and share your videos
Creating crafts and DIY is trending these days. You can watch many cooking and DIY videos online from youtube. So if you are a good chef at home, share your creativity on youtube and have fun along with some extra money.
32. Proofreading articles
Editing and proofreading are considered as a business nowadays. This business is a lifestyle in this era by which you can earn good money while traveling around the world also.
33. Be a data analyst
This is the most lucrative way of making money online. If you have experience and right credentials you can avail this effortless opportunity.
34. Lend your voice to voice over
There are many people in search of soothing voice for their radio channels, animation series, and educational videos. If you are blessed with the quality voice you can lend it for voice over with probably zero investment.
35. Sell your games, CDs, and DVDs
If your house is cluttering up with those old CDs and DVDs and you want to get rid of them. Selling your collection online as well as earning a good amount is a great idea.
36. Share your travel diary
When people plan to travel, they look for the experiences, airfares and other details of the respective countries. If you travel a lot and you have basic knowledge of different countries, you can share your traveling experiences online and earn money online. Here you can see the best websites to make money traveling.
37. Build an online community
You can create an online community and earn money online. Facebook is the best example for this purpose. Moreover, you can charge a membership fee for the registration too.
38. Sponsored posts
If you are an influencer and have a large social media following, you can opt for sponsored posts and ads. Companies are looking for these influencers so that they can advertise their products to increase sales.
39. Edit videos online
Watching videos is the most favorite hobby of today's modern generation. If you have right editing skills and basic editing software you can easily earn money online.
40. Buy and sell domain names
Buying and selling domain names is the oldest way of earning money online. It requires a little research and you can easily turn a quick profit. You just have to find domain names which must have some commercial value and then list them on the related sites.
Summary
Here's a quick recap of the 50 Amazing Ways to Make Money Online:
Start a blog
Use affiliate marketing technique
Create and sell your software
Launch a YouTube channel
Narrate audiobooks
Start your website
Review websites
E-book
Gigs on Fiverr
Review music for cash
Online coaching
Podcasting
Freelance writing
Do graphic designing
Sell your crafts on Etsy
Become an influencer on Instagram
Sell your own clicked photos
Start an online customized clothing business
Answer professional questions on answering websites
Be a tutor and teach multiple languages
Be a ghostwriter
Transcribe interviews and audios
Become an online travel consultant
Be healthy and get paid
Sell your teaching plans
Online surveys
Sell your tech goods
Rent or Sell your belongings
Rent a car online
Do data entries for companies
Create DIY and share your videos
Proofreading articles
Be a data analyst
Lend your voice to voice over
Sell your games, CDs, and DVDs
Share your travel diary
Build an online community
Sponsored posts
Edit videos online
Buy and sell domain names
Want to say something about 40 Amazing Ways to Make Money Online? Leave your comments below.